About the Author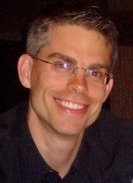 Hello! My name is Basil Vandegriend, and I am a senior software architect located in Edmonton, Alberta, Canada. I am currently a Director with CGI. (The content on this site is my opinion and does not necessarily represent CGI's strategies, views, or opinions.)
I have more than twenty years of full-time experience as an architect, I.T. consultant, team lead, and software developer. I have worked in a variety of roles including product development, product architecture, agile/DevOps coaching, management consulting, application development, and application maintenance. I am a proponent of software development practices that improve quality, such as code reviews and automated unit testing, and the use of agile principles and values as guidelines for teams producing software. I regularly speak at conferences, user groups, and organizations about how to become more effective at developing software.
My credentials include a Masters in Computing Science from the University of Alberta and the designation of Professional Engineer.
My first name 'Basil' is pronounced with a long 'a' like in 'Bay'.
Contact Me
You can contact me via email at "basil 'at' basilv.com".
My Mission
My mission as a software developer is:
Working Software
Being Used
Meeting Users' Needs

I discuss this statement in my article Our Mission as Software Developers.
Website Vision
My vision for this website is to:
Help software developers learn and grow as professionals.
Increase the level of professionalism in the IT industry.
Make the IT industry a more enjoyable and rewarding field to work in.
I plan to achieve this by:
Posting content-rich articles roughly once a month. In these articles I share my thoughts and ideas concerning software development, particularly in the areas of Java and enterprise business software.
Providing resources such as software and book recommendations of use to software developers and other IT professionals.
To learn more about my vision, read my article My Vision for IT.
About the Title "Professional Software Development"
To learn what the title of this website means to me and why I picked it, read my article What is Professional Software Development?.
Technical Details
This site is hosted by LFC Hosting. Content management for this site is provided by WordPress, using a custom theme developed by myself. Underlying technologies used include PHP server-side web scripting language and MySQL database.
Comment Policy
I reserve the right to delete any comment for any reason. Normally I will not delete comments, especially comments critical of my posts. Comments I am likely to delete are those that:

Have irrelevant or useless content (i.e. spam, first post).
Contain inappropriate language.

I do not guarantee that comments you enter will be displayed immediately, or at all. Comments might be held for approval by me, or might be automatically deleted.
I do not guarantee that I will respond to comments.
This policy is subject to change at any time. I will post a message when it changes substantially.
Privacy Policy
I will not share any of your personal information, except for displaying your name and website when displaying a comment you enter.
I will not display or provide to others your email address.
I will not send you unsolicited commercial email (i.e. spam).
This policy is subject to change at any time. I will post a message when it changes substantially.
Feedback
You can provide comments and suggestions about this site on my Feedback page.